This website is written in Japanese language. Japanese fonts required to view this website.
What's "Nogizaka Purple Heart"?
This website "Nogizaka Purple Heart" is intended for fans of Nogizaka46. It is completely unofficial and not sponsored by the group and other related companies.
There are no plans for an English version at this time. I look forward to hearing from a person who can help translating Japanese into English. Sorry there won't be a reward. I would be happy for any comments you may have, or if you find any errors please let me know.
Nogizaka46 is AKB48's "The official rival"
On June 28th, it was confirmed that AKB48's producer Akimoto Yasushi will form a new group, Nogizaka46. The group will differ from AKB48's sister groups SKE48, NMB48, HKT48 and NGT48 as they will operate as AKB48's "official rival group" in their idol activities. The members will be chosen through open auditions starting on July 20th.
The members of Nogizaka46 will be hand-picked and produced by Akimoto and Sony Music. According to Akimoto, the "Nogizaka" part of the group name comes from the location of the last stage of the auditions, the "SME Nogizaka Building," while the "46" comes from the idea that "Although there are fewer members than AKB48, they will not lose."
For general open auditions, the first stage of auditions will occur on July 20th (selection by paper application); the second stage of auditions will occur on August 6th and 7th in 7 places throughout Japan (Sapporo, Sendai, Tokyo, Nagoya, Osaka, Fukuoka, and Okinawa) (selection through interview); and the last stage of auditions will occur on August 20th and 21st (selection through talents/skills). The first generation of Nogizaka46 will be composed of 33 members; starting in October, those who successfully pass through all the stages of auditions are set to appear in variety programs on television and will have a CD debut through Sony Music Records.
---

Diese Website ist für Fans von Nogizaka46 bestimmt.
Nogizaka46 ist eine 2011 von Yasushi Akimoto gecastete japanische Mädchengruppe. Ich bin für Mädchen Verwurzelung.
Es gibt keine Pläne für eine Deutschland-Version zu diesem Zeitpunkt.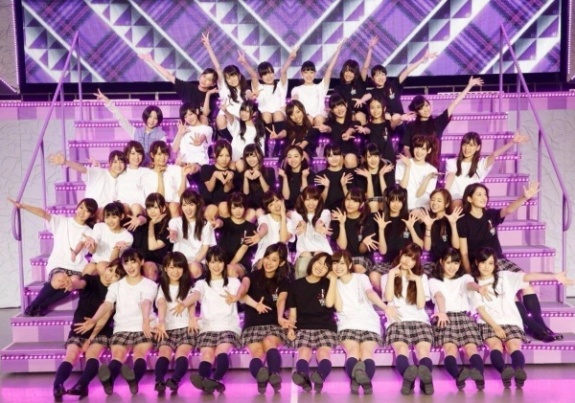 Nogizaka46 at Yoyogi National Gymnasium #1 (Midsummer's National Tour 2013)
---
Copyright Disclaimer Under Section 107 of the Copyright Act 1976, allowance is made for "fair use" for purposes such as criticism, comment, news reporting, teaching, scholarship, and research. Fair use is a use permitted by copyright statute that might otherwise be infringing. Non-profit, educational or personal use tips the balance in favour of fair use. No copyright infringement intended.